Edinburgh is famous for its world-famous whisky walks, festivals and striking architecture. However, there are some things that you might not know about the Scottish capital city. 
Fact no 1. The Edinburgh Fringe Festival is the largest art festival in the world. It has become a world-leading celebration of arts. For three weeks in August, the city of Edinburgh is transformed into an environment dedicated to the arts and it welcomes an explosion of creative energy from across the globe to showcase performances for every taste. In fact, the population of Edinburgh doubles in size during Fringe with people travelling from around the globe to experience it all! 
Fact no 2. Did you know that Edinburgh has not always been the capital city of Scotland?  It replaced Scone back in 1437. 
Fact no 3. Edinburgh is the second greenest city in the United Kingdom with 112 parks. The Scottish capital city has the lowest number of car commuters and a high percentage of ULEZ vehicles. In fact, Princes Street Gardens was voted the most beautiful park in the UK outside London. 
Fact no 4. Edinburgh Castle sits on an existing volcano which is 700-million-year-old! When visiting Edinburgh, make sure you are near the castle to see 'One O'clock Gun' fires being shot from the castle. This takes place every Monday- Saturday. 
Fact no 5. Royal Mile is not a mile long. In fact, it is a mile and 107 yards, and it connects Edinburgh Castle and the Holyroodhouse. Destiny Scotland is delighted to have its Residence right on the High Street which is one of six areas of the Royal Mile. It is such a lively place full of shops and local pubs. 
At our Royal Mile Residence you can enjoy beautiful views of the Royal Mile.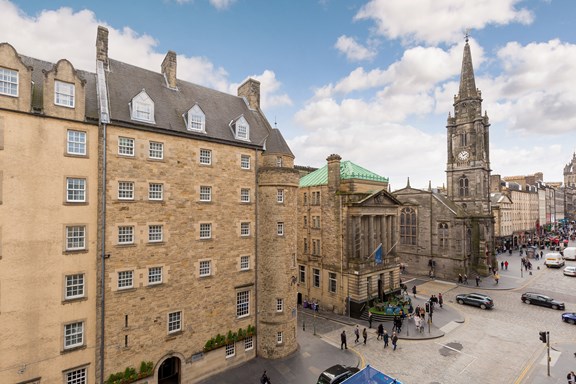 From our Superior 2 bed and Penthouse you can also enjoy views of the Firth of Forth as well.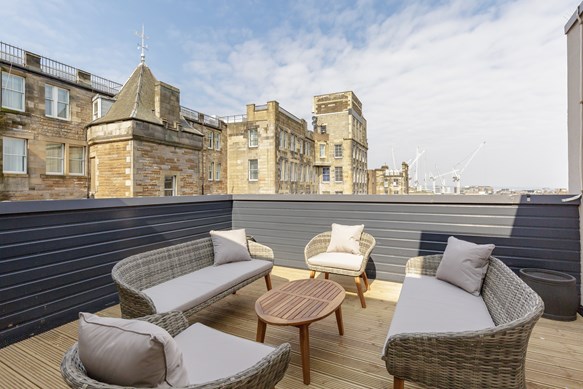 Edinburgh is full of history and lovely places to visit. People can experience everything fully with the help of Destiny Scotland Apartments.  
Credit: VisitScotland / Kenny Lam